Naked Fiesta held in Swiss | The Body & Freedom Festival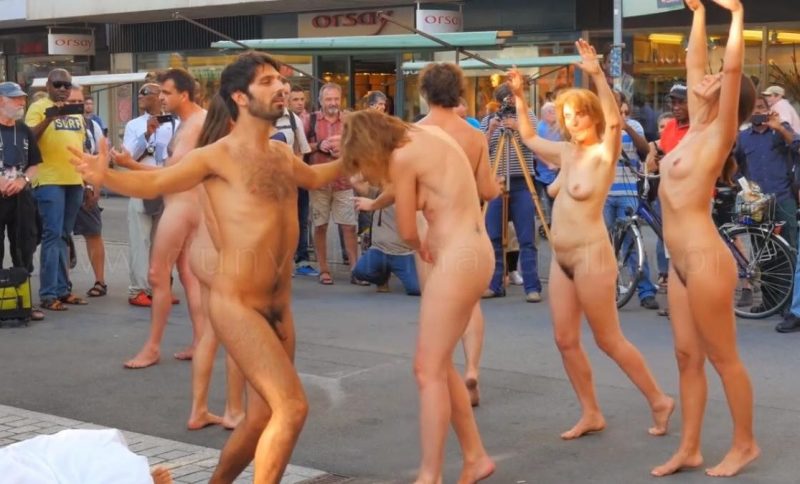 The Body and Freedom Festival, which bills itself as the world's first ever festival for "naked performing in urban space," is held during summer in the sleepy Swiss town of Biel.
The event showcases 18 international artists who are performing naked in the street, at times interacting with the public. The Body and Freedom Festival aims to shatter societies' stigma on public nudity, with performances ranging from bare-breasted artists mixing with clothed crowds, to naked dancing and art on human bodies.
"They reveal the vulnerability and vulnerability of the naked body in many of its manifestations, but will also show its power and charisma in the area of ​​conflict of "civilized" urbanity and "raw" nature, and will interpret public space as an appropriate platform for statement and interaction," the organizers explained. For more adventurous cultuver-vultures, you can even pay to join some of the performances, such as naked lunch or naked people watching.